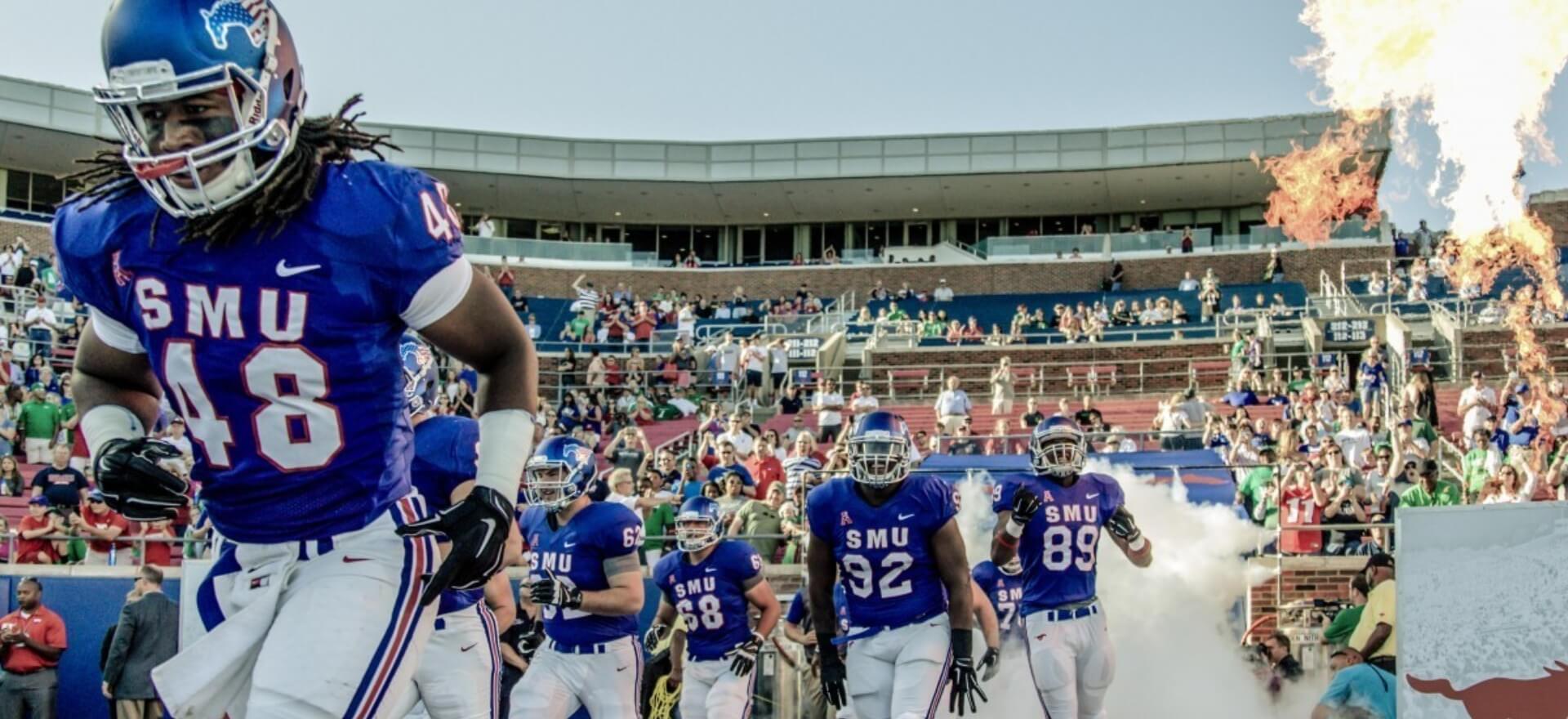 SPORTS
From Touchdowns to Trophy Presentations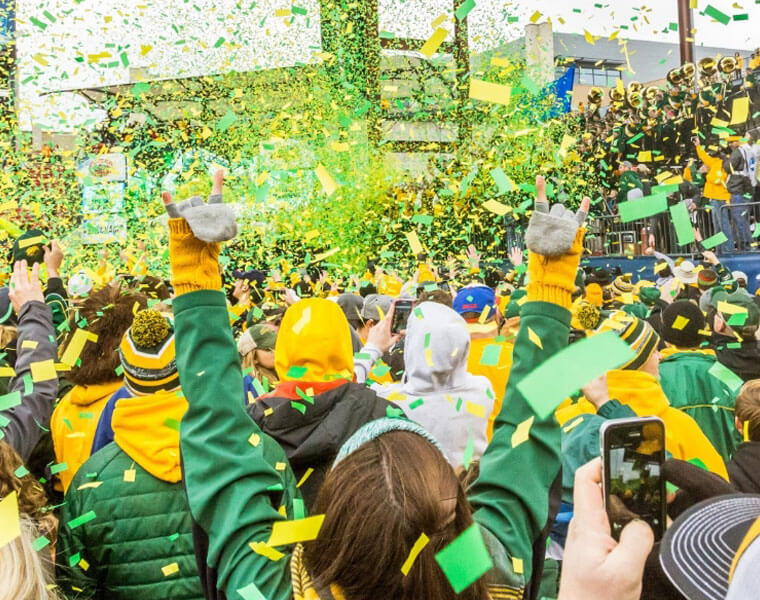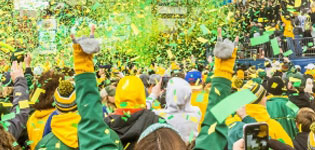 We get fans engaged in the game.
Whether it's a post-game fireworks display or cryo jets for the player introductions, we love creating impactful moments that engage fans and add excitement. Our ability to provide a wide variety of in-house effects raises the bar and provides you with a full-service effects company.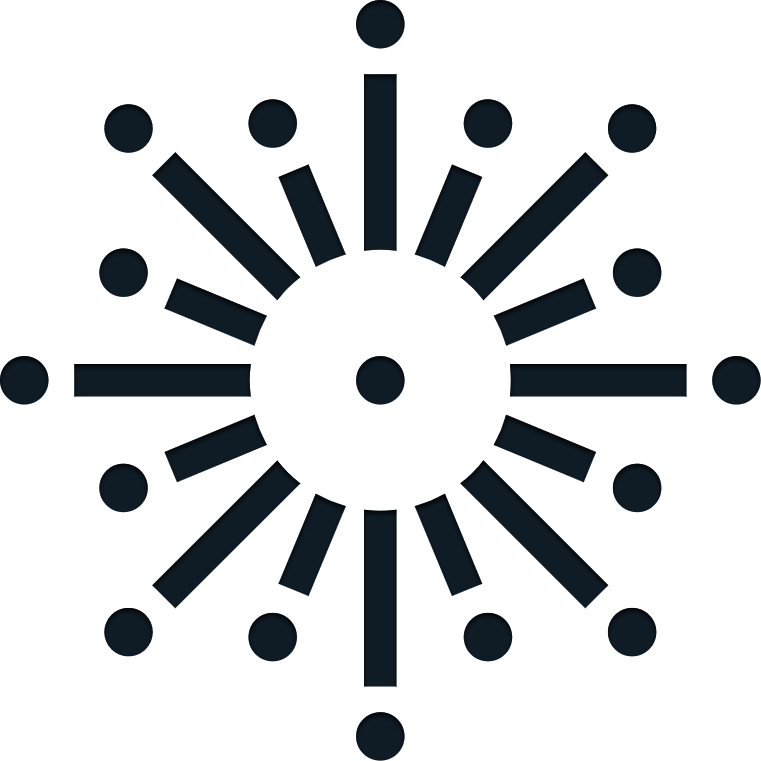 We design our special effects to fit your team's brand and engage fans with their favorite sport.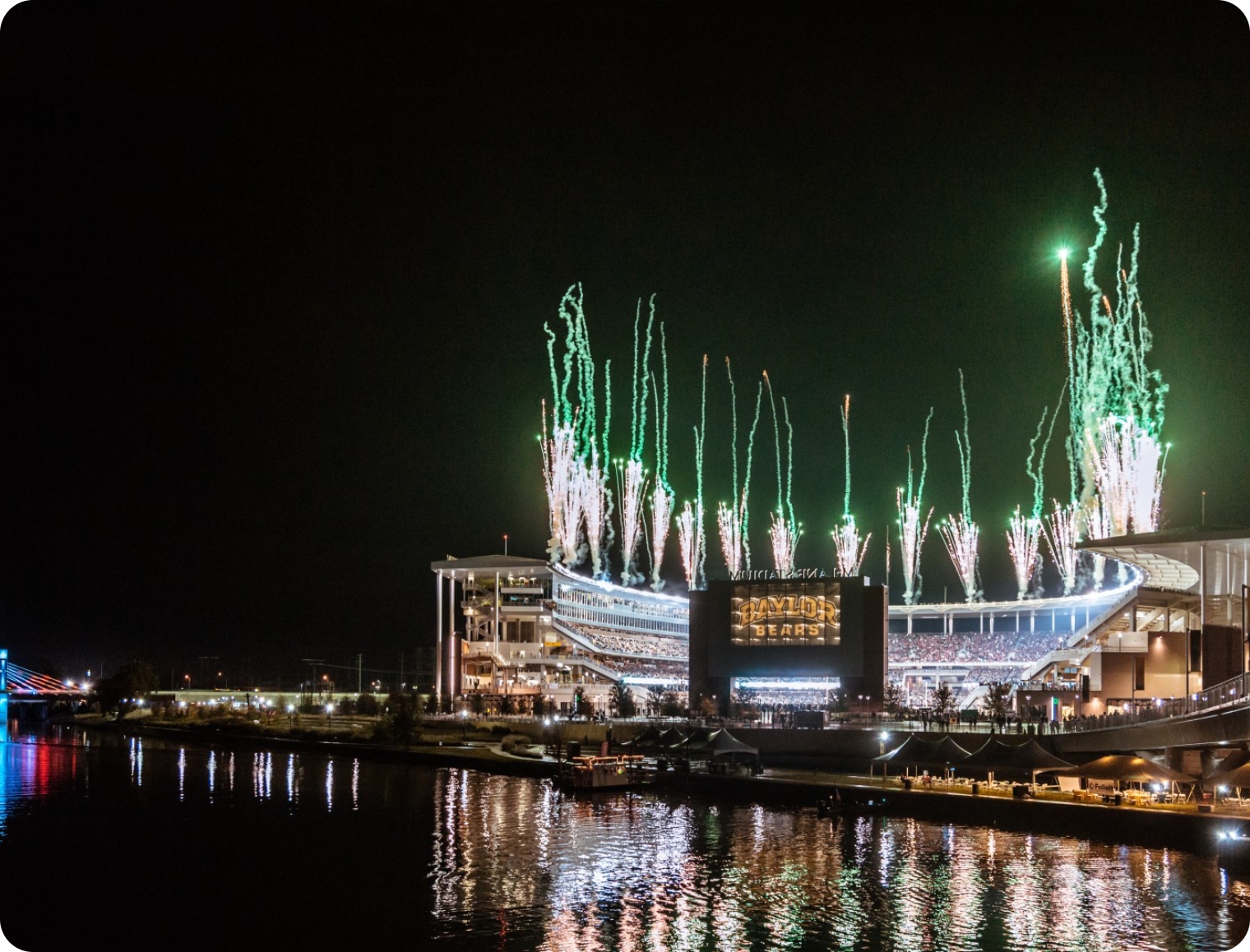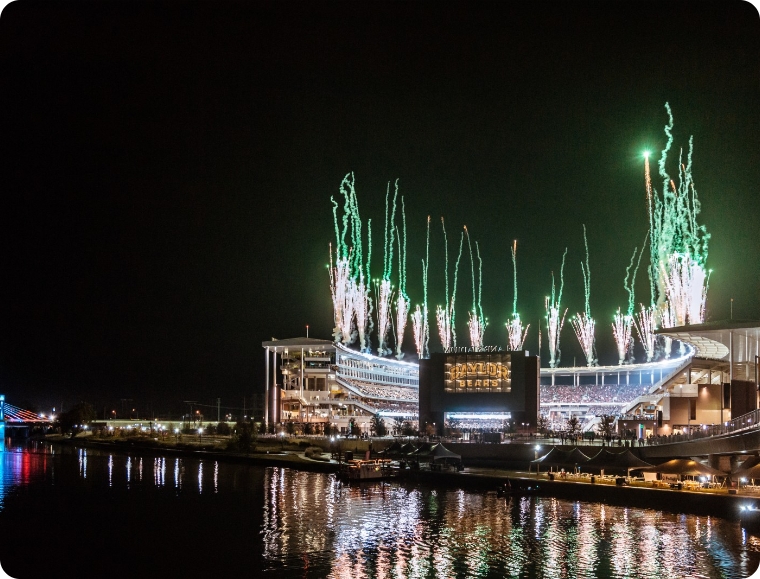 Unlimited Possibilities
Sporting events are some of the most exciting productions in the world, and Illumination Fireworks has years of experience with putting on a memorable show for fans, athletic departments, and team staffs alike in arenas of all shapes and sizes. Whether your team plays in a small gym or the largest football stadium in the world, Illumination can take your production to the next level.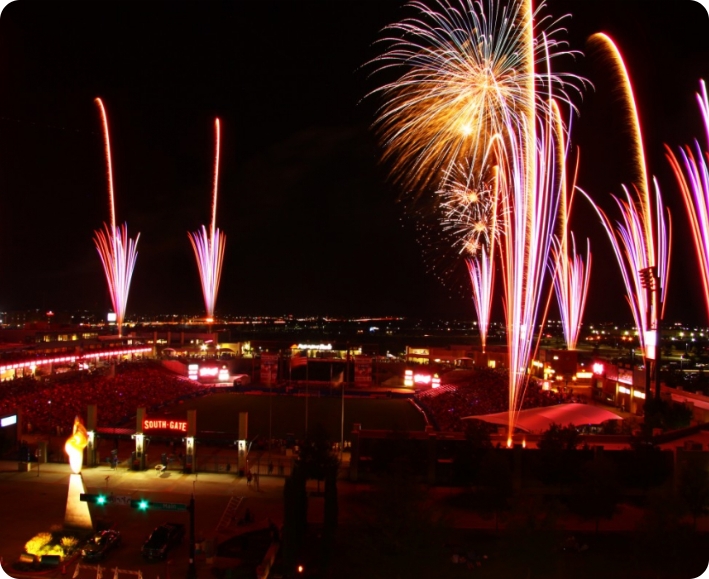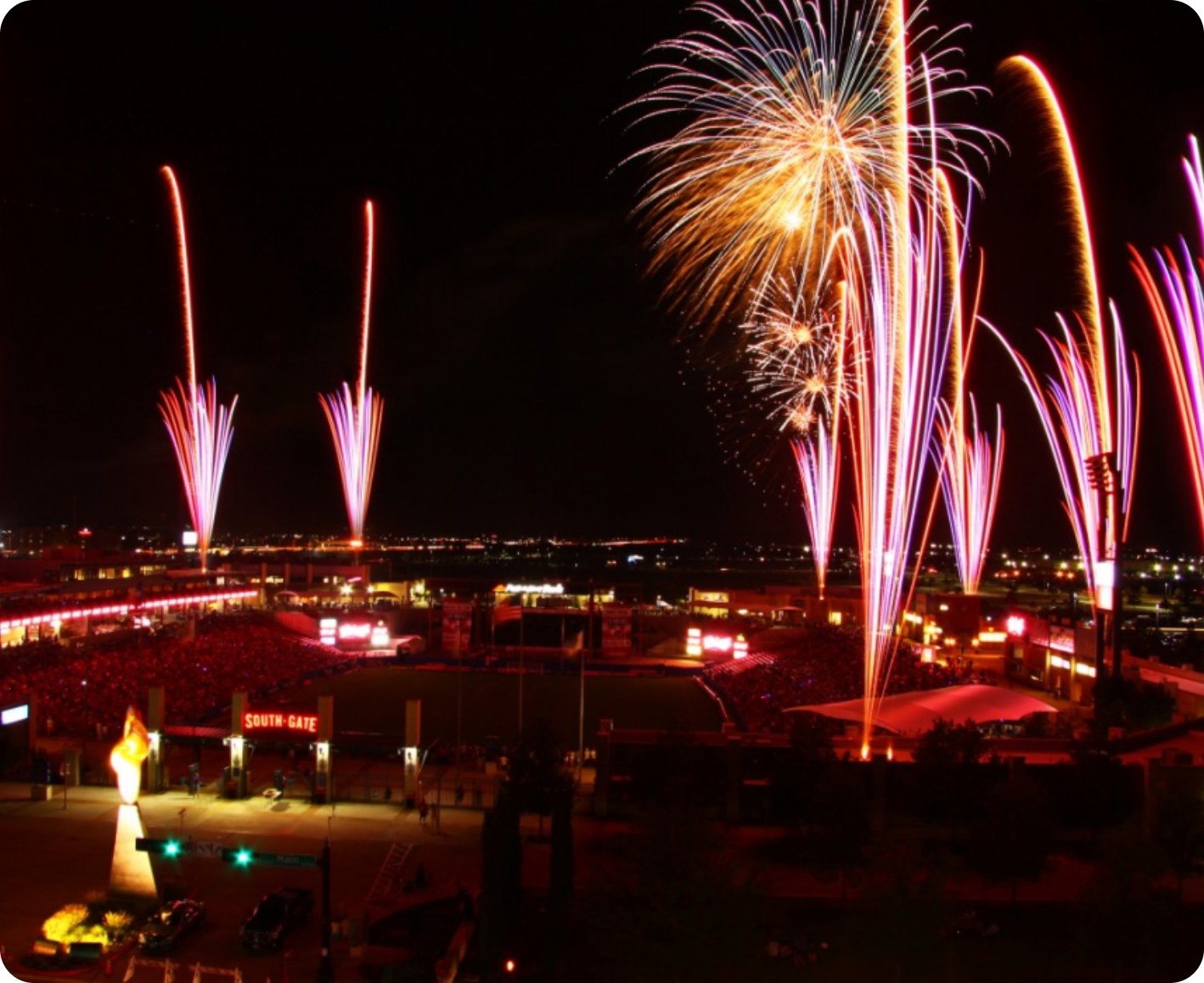 Safety Matters
With an excellent safety record and relationships with Fire Marshals and Risk Managers across the country, we work hard to ensure a flawless, and safe, production.
Our $5 million insurance policy covers our operations nationwide with the ability to add stakeholders as additional insureds upon request.